"With a population of 1.4 billion, China is a huge market for import and export companies. The People's Republic of China imported US $ 2.135 trillion worth of goods from around the world in 2018. It increased by 15.8% from 2017 to 2018."
If you are attracted by the enticing opportunities of China's vigorous market, but as every newcomer, feel unfamiliar with market regulations and procedures. This article is here to help. Aiming to giving you a thorough instruction of Trading company (Import & Export) registration, we've listed 6 crucial steps for the setup process.
Common forms of Trading Import & Export Company in China
The Chinese company's Name pre-approval
A Chinese company needs the Chinese Name for the company in Mainland China. When companies in China are registered, they are done so entirely in the Chinese language including FIE (Foreign Investment Enterprise).
The normal Chinese Import & Export or Trading company's name should be formatted as:
Chinese: 上海xxx进出口有限公司
English: Shanghai xxx Import & Export Co,. Ltd.
Chinese: 上海xxx商贸有限公司
English: Shanghai xxx Trading Co,. Ltd.
First structure: Registered place (For instance: 上海 Shanghai);

Second structure: Chinese name (For instance: XXX);

Third structure: Key Industry (For instance: Import & Export / Trading 进出口 / 商贸 );

Fourth structure: Form of Incorporation (For instance: Co,.Ltd 有限责任公司 );
But why Chinese companies have the English Names? The answer is simple, for the import & Export activity that deal with foreign customers, choosing an English name becomes a necessary condition for overseas payments. Normally, companies use a English translation of their official Chinese company name.
Registered Capital
The Chinese company Law enforces subscribed system after March 1,2014, which requires no capital verification requirements to registered capital, Foreign invested companies can confirm a certain amount of fund according to their own situation.
The scope of Foreign invested company's business
The main scope of business of Import & Export companies is:
To do the importation & Exportation business of good and technology.
Other scope of business includes:
The development and sale of computer software and hardware, sale of electronic products, handcraft gifts, office supplies, and other consultation service or trading business. Companies that do capital import& export do not need to list their products, they only need to add the Import & Export business of goods and technology to their scope of business in the official business License of their company.
Shareholder Information
The shareholder is the natural person or companies that hold the share of limited company. When checking names of company, natural person only needs to provide the copy of ID card, company shall provide the copy of company license with official seal.
Company business license
You can receive the Name Notice within 5 Working days. All investors shall go to the Industrial and Commercial Administration Bureau to sign the documents. The license and the copy of license, Official Seals, Finance Stamper and corporate seal will finish within 7 working days.

Business Bank Account Opening
After putting in process the application of all the licenses mentioned above, opening a business bank account in China is indispensable to ensure business in the future. In China, the general company bank account is opened in China Bank , China Construction Bank, China Industrial and Commercial Bank, China Agricultural Bank, etc.
Import & Export License
Involved in Import & Export business, Firstly, the new import & export company shall go to the State Administration for Market Regulation(SAMR) to register and put on record, then the company can legally operate Import & Export activities in China.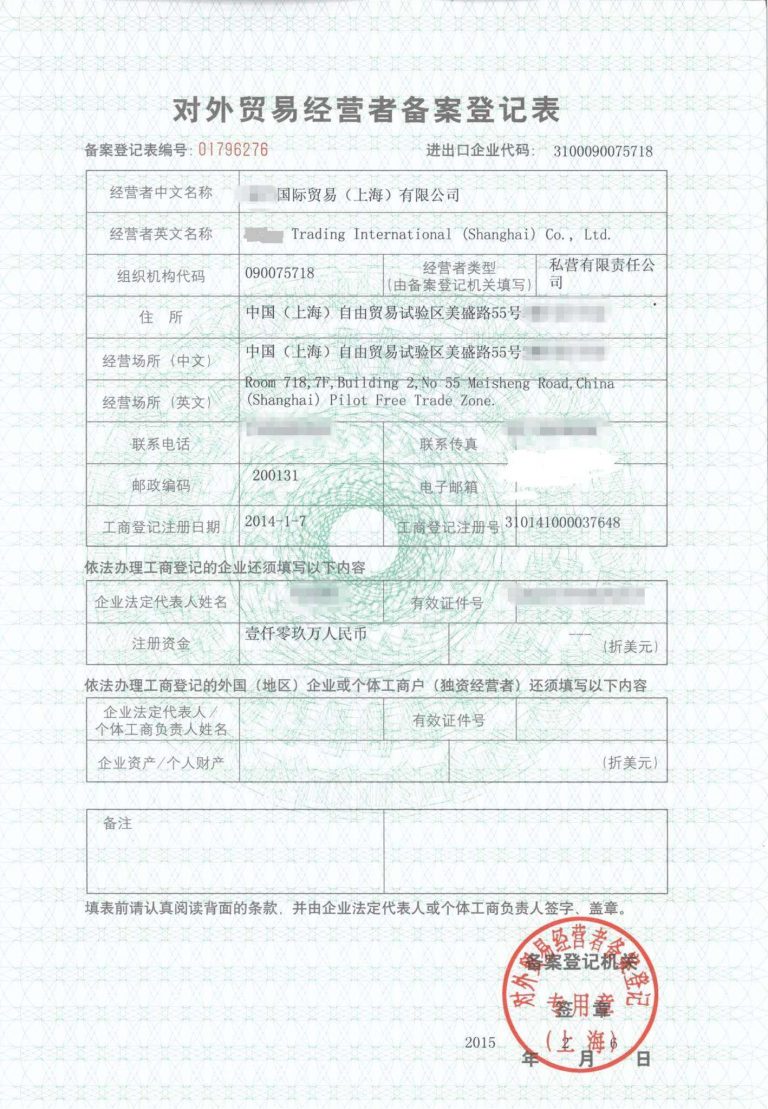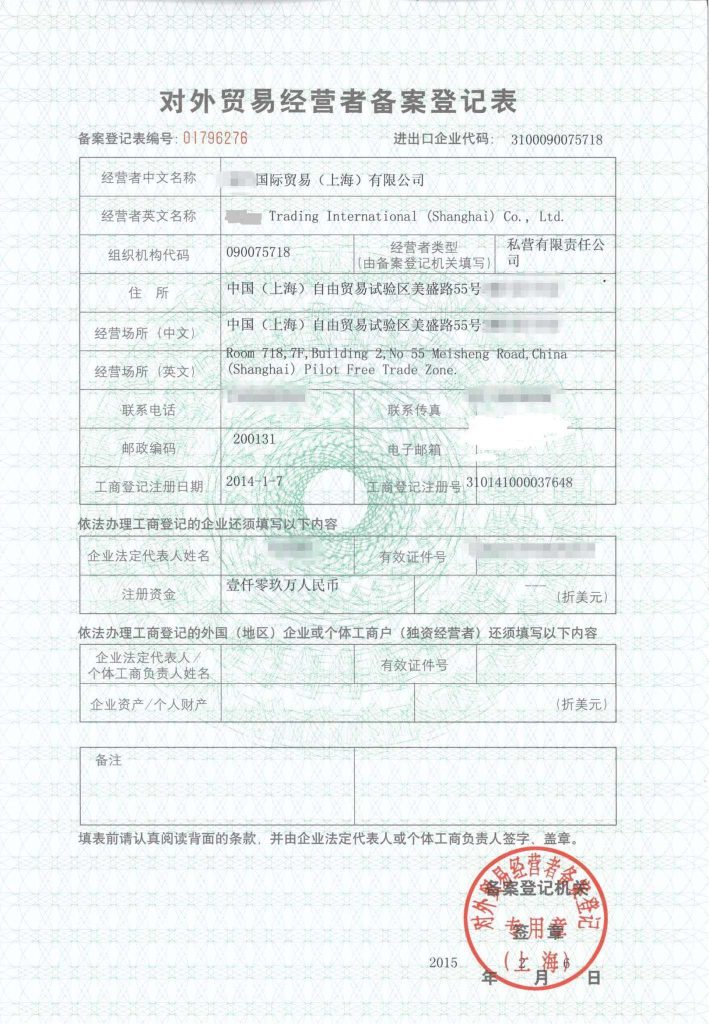 Taxpayer Type
According to China Accounting Standard (CAS),taxpayers are divided into two types: the small-scale VAT taxpayer and the general VAT taxpayer. BIS is here to help you select the type in line with your business.
Invoice (Fapiao) is required by China's tax authorities in business in order to compel companies to pay tax in advance on their future sales. In this way, China's Fapiao invoice system in created to avoid tax evasion. China invoice is obliged to be purchased from the Tax Bureau and print it with the specified invoice machine of the unique invoice code for the company. With expertise in accounting and taxing, we are here to provide an effective and prompt response to all your questions concerning China's invoice system.
Applying for the import & export rights
Normally, as the Import & Export company in China, we need 4 certificates or permits in the Customs  Bureau, the process are as follows:
Registration Certificate for Inspection and Quarantine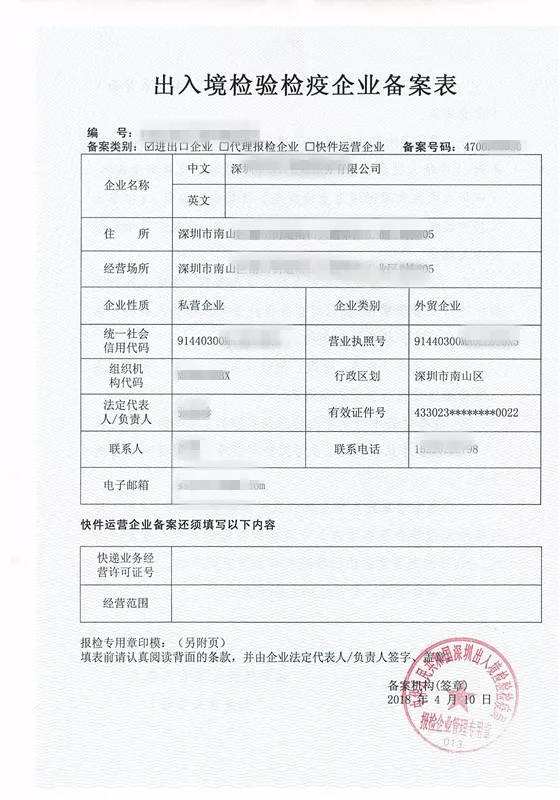 Registration Certificate of customs declaration Unit
Registration Foreign Exchange Administration Unit

Electronic port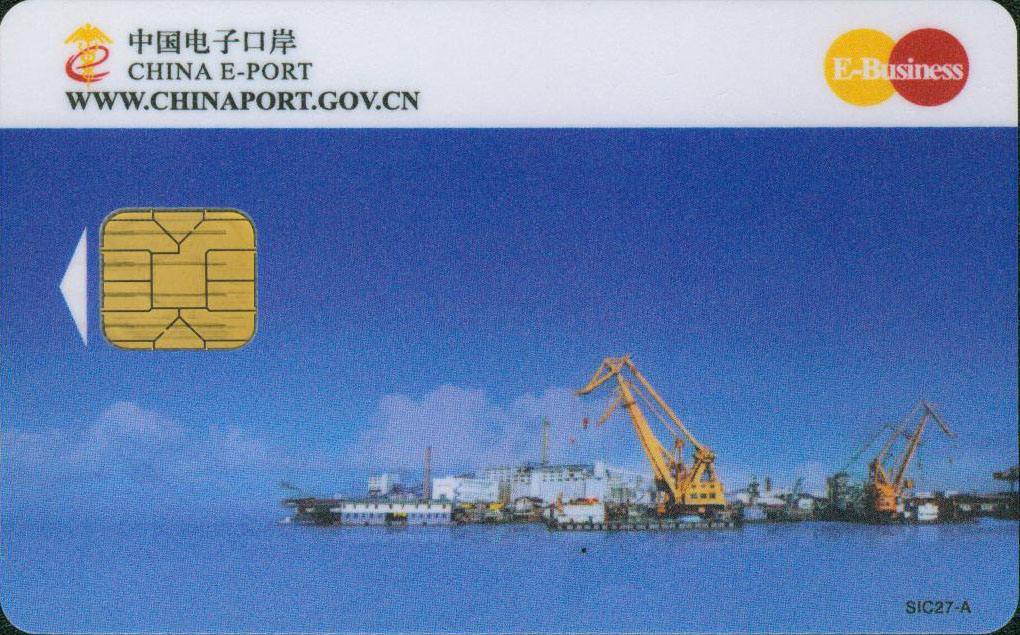 Finally, I hope your import and export business is successful in China.
Find an agent to help you with Company Registration in Shanghai

BaseInShanghai(BIS) provides professional company registration service for foreigners. We have a very strong relationship with the Shanghai Municipal Commission of Commerce.

We provide one-stop service for you to start a business in Shanghai.

Contact Us: service@gwbma.com

Tel:  +86 15901819201